summer fruit and white chocolate muffins
Summer fruits are slowly making their way into the fruit shops in Sydney.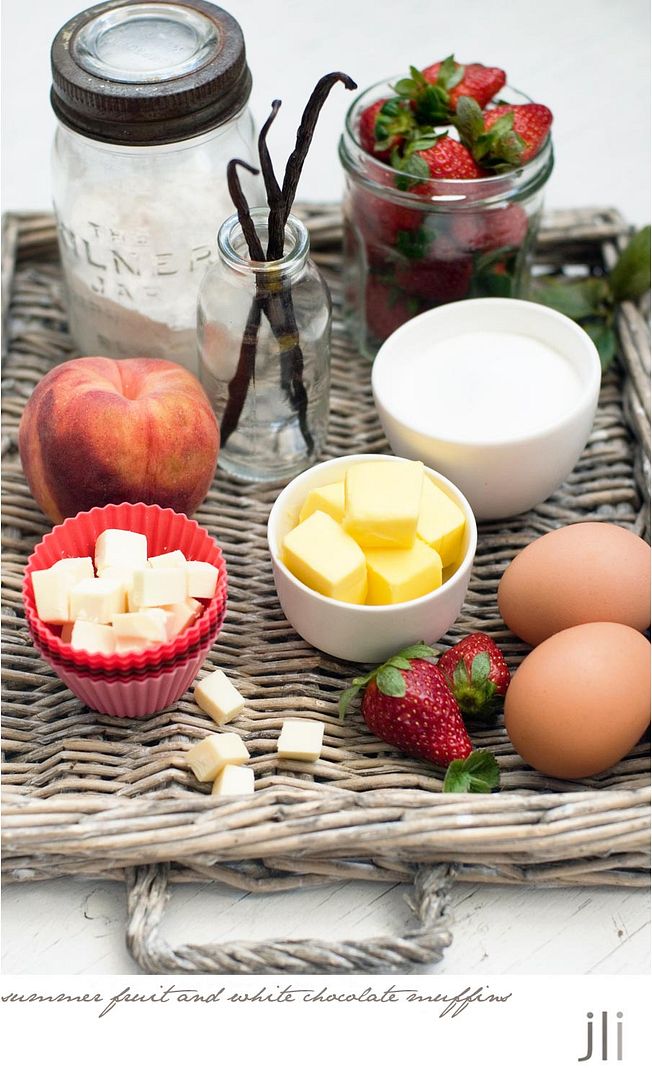 Strawberries are in season at the moment so I looked through my recipe books for an easy to make strawberry recipe.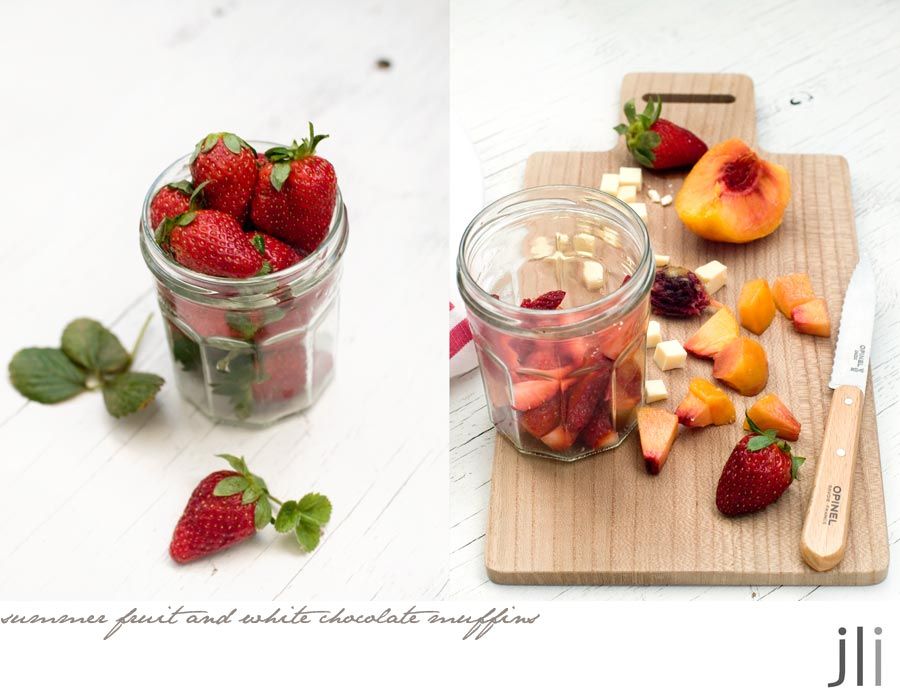 I found this recipe for summer fruit and white chocolate muffins in my Isidora Popovic book. Apart from strawberries, the recipe included raspberries, peaches, nectarines and white chocolate. Even though the price of a single peach at $8.99/kilo was a bit scary, I bought one anyway to make these.




I adapted this recipe a little. The original recipe made 6 large muffins but I made 12 small ones instead.
Raspberries were used in the topping but they're very expensive at the moment so I used a few blueberries and instead
of oil
I used the same quantity of melted butter.
The muffin batter was quite thick so I added a few tablespoons of milk to thin it out and at 25 minutes, my muffins were still uncooked. The little muffins took almost 40 minutes to bake in my slow old gas oven.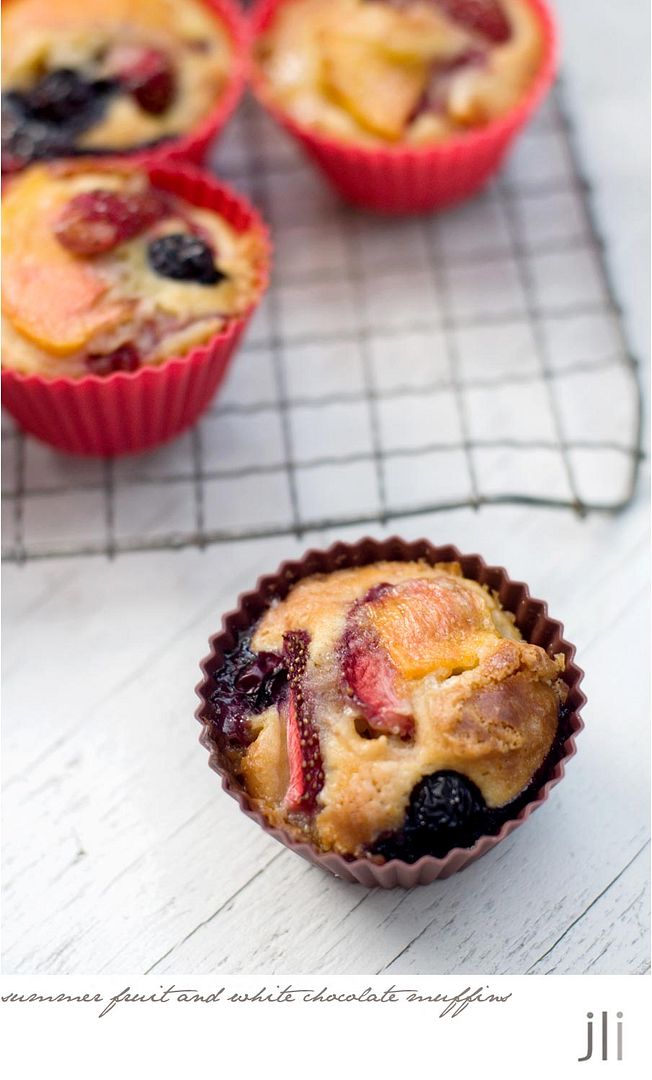 Here's the recipe for you.
Ingredients (makes 12 small or 6 large muffins)
2 medium eggs
80g caster sugar
50 g melted unsalted butter
1/2 tsp
vanilla extract
1 cup plain flour
1 1/2 tsp baking powder
2 tbs milk
1 large nectarine or peach, stoned and chopped
70g strawberries, hulled and quartered
70g good white chocolate, chopped

For the topping
30g nectarine or peach, stoned and chopped
12 blueberries or 30 g raspberries
30g strawberries, hulled and quartered
light brown soft sugar, for sprinkling
1. Pre-heat oven to 180°C.
2. Put the eggs, sugar, butter and vanilla in a mixing bowl and mix well.
3. Mix the flour and baking powder together in a separate bowl, then combine with the wet ingredients. Add a little milk if the mixture seems too dry and don't worry if there are a few lumps in the batter.
4. Stir in the nectarine slices, strawberries and white chocolate until evenly mixed.
5. Use a muffin tray lined with 12 muffin cases and fill each muffin case about 2/3 full with batter. Scatter the fruit for the topping over the muffins and finish with a sprinkling of sugar.
6. Bake in oven for about 25 min.
I took the muffins into work and they were all eaten but whilst the flavours were great I wasn't happy with how they turned out. In the future, I'd use a different muffin recipe and I'm thinking I could tweak
Ottolenghis' blueberry muffin recipe
a little with great results.
I hope you all enjoyed your weekends.
We had a long weekend in Sydney for Labor Day and apart from the baking you see here and much much more, I went into the city to see the
Selling Dreams
,
100 years of fashion photography exhibition at the State Library of NSW. Black and white photography always moves me.
I'll be back again next week.
Bye for now,
Jillian