I visited my friend Jenny a few weeks ago, mother to Miss B. and her brother Ruin. Whenever I visit I bring dessert but, and it's a big but, Ruin is a fussy eater and won't eat most of my baking.

He has eat
en my

pavlova

,

little apple cakes

and

white chocolate cupcakes with raspberry icing

and that's all from a very long list.
Now I know Ruin loves appletani (stewed apples with sultanas), so I immediately thought of my Grandma's Apple Cake recipe. Grandma used to serve this most Friday nights after dinner. I dove into my recipe box and unearthed it from the depths.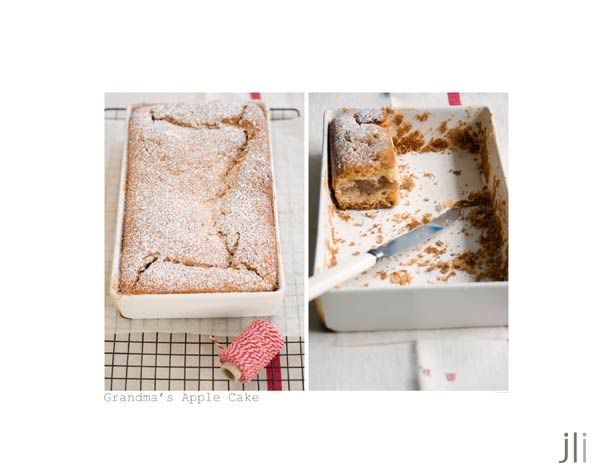 There's nothing very fancy about the cake. It's a basic vanilla flavoured butter cake encasing a filling of grated apples, sugar, cinnamon and sultanas which Grandma used to make in a small aluminium roasting pan. It's 20 years since my Grandma passed away so it's been a long time since I last tasted this and it tasted just like I remembered.
And did Ruin like it? Well he 'lov, lov, loved it!' and told me I could make it for dessert everytime I come over. A liitle bit like my Grandma, I guess.
See you all again on Wednesday,
Jillian