I think the recipe for which I'm
most frequently
asked is the one for
Nonna's cookies
.
Well late last year I found
this recipe
in the local paper and it's very, very close to the one given to me by my patient, Nonna Raffaella.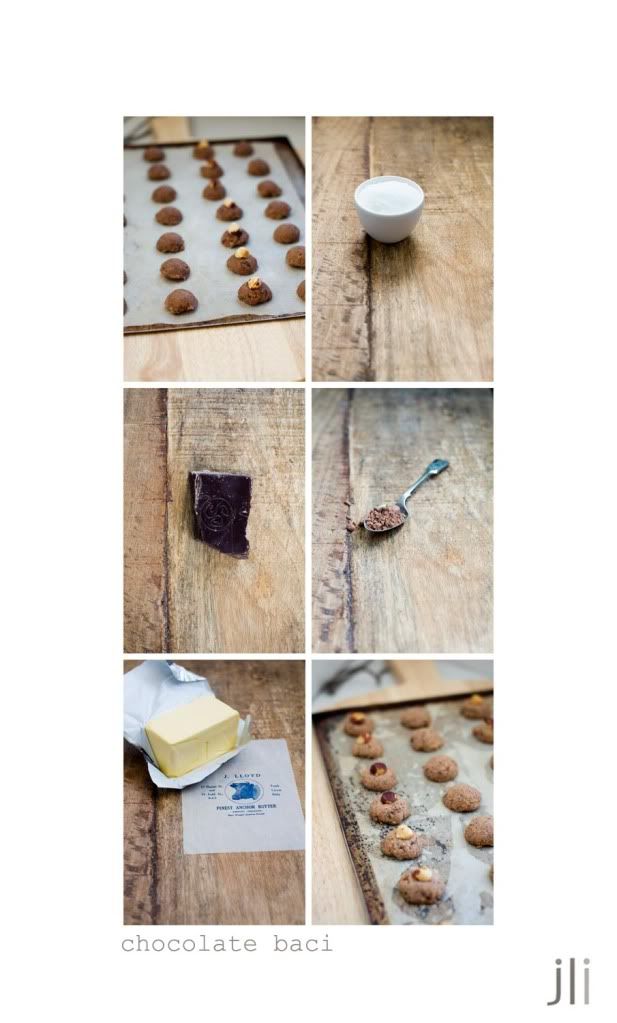 This is one of my favourite cookie recipes and it was easy to 'renovate' for Passover.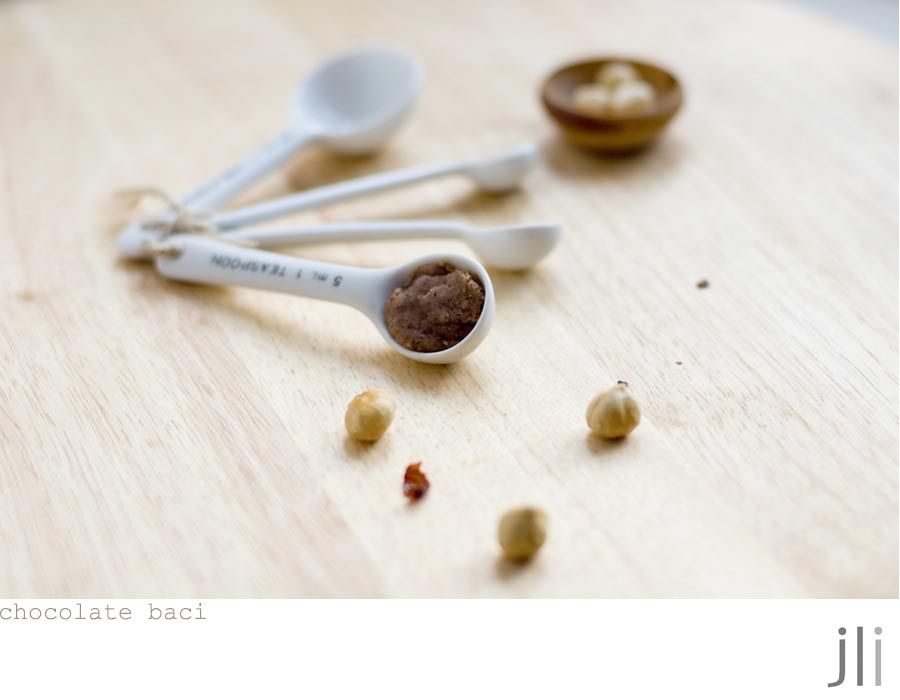 I took out the vanilla essence and swapped the flour for my passover baking mix - equal quantities of potato flour and superfine matzo meal.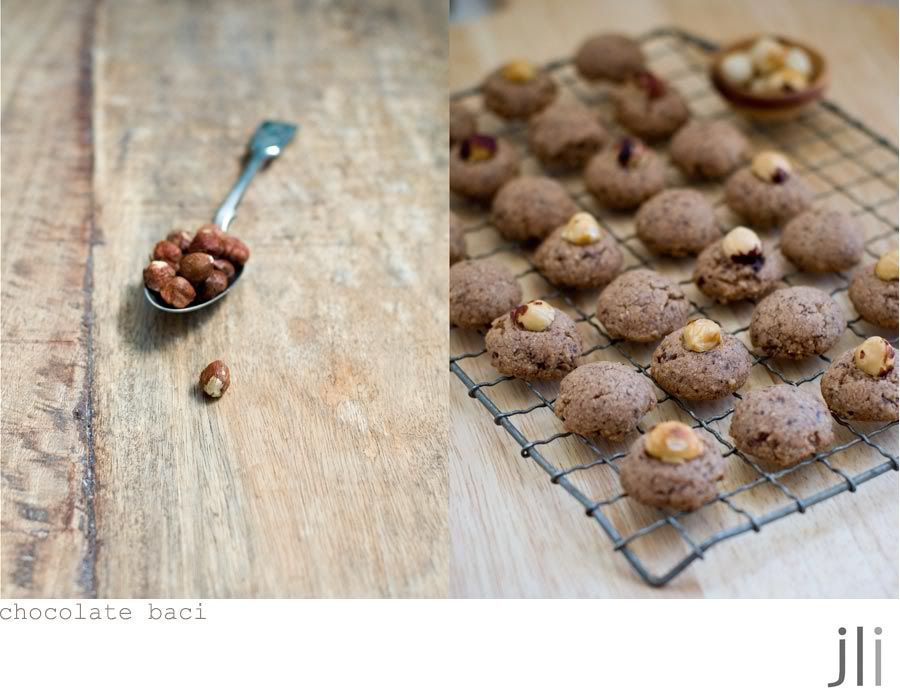 The recipe suggested using nutella to sandwich the cookies together but y
ou know I've never ever tasted nutella and I'm not sure if it can be used during Passover anyway.
Raffaella's recipe uses melted dark chocolate to sandwich the cookies together so that's what I did.
I decided to top the cookies with hazelnuts so they'd look a bit like the 'baci' chocolates.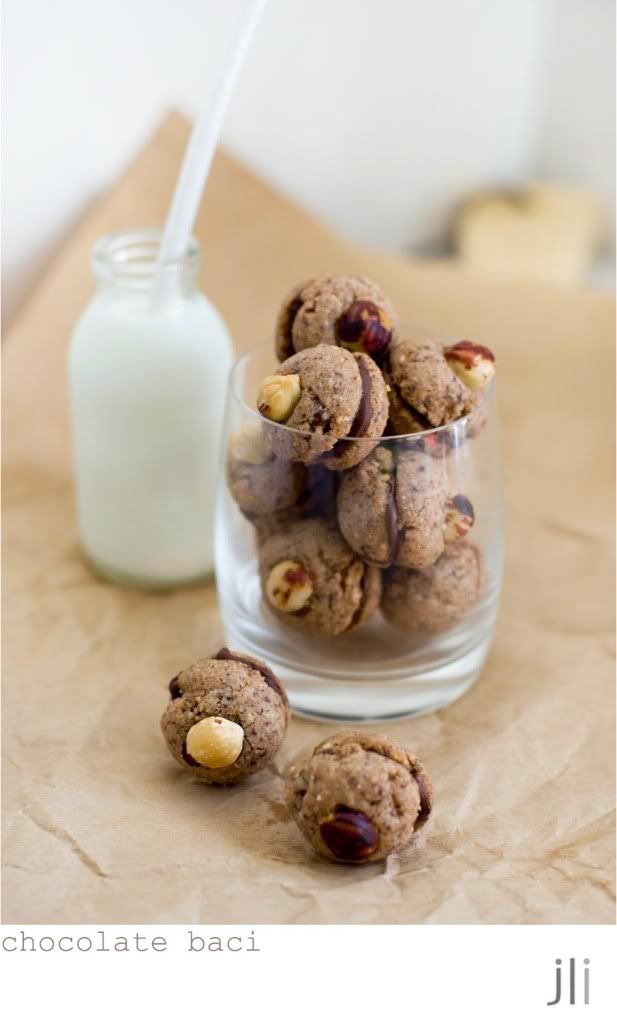 Chocolate Baci adapted from
Steve Manfredi
printable recipe
Baci Ingredients
50g Passover baking mix (equal quantities potato flour/superfine matzo meal)
50g unsalted butter, softened
30g almond meal
30g hazelnut meal
25g sugar
½ tsp cocoa powder
25g good-quality dark chocolate, chopped
Topping
10 hazelnuts, roasted, skins removed then halved
Filling
30g dark chocolate, melted
Method
Preheat oven to 160ºC/

325ºF

. Place all the baci ingredients in a food processor and pulse until well blended.

Shape into a log, wrap tightly with cling film and rest in the fridge for at least an hour.

Roll teaspoons of the mix into small balls working quickly with lightly floured hands, and place on a buttered baking sheet. Top half of the cookies with a hazelnut.

Place back in the fridge to rest for 20 minutes then bake in the oven for 20 minutes.

Remove the tray from the oven and allow the baci to cool for a few minutes before placing on a rack.

Once cooled, spoon a little melted chocolate between the flat sides of two baci and gently stick them together.

Store in an airtight container and they will last a week.

Makes 15 filled biscuits
I hope you like them. See you all tomorrow,
Jillian